Welcome to the Friends of Maine's Seabird Islands!
We are a non-profit, community-based organization founded in 2003 by local individuals dedicated to supporting the Maine Coastal Islands National Wildlife Refuge in its efforts to conserve, protect and enhance the rich diversity of coastal habitats, seabirds and other wildlife.  Check out our 2015 highlights.
---
Our Gala Seabird Viewing Trip, on Sunday, July 26, 2015 was a huge success!
In addition to seeing plenty of puffins, razorbills, black guillemots, common and arctic terns and harbor and gray seals, we had a great time enjoying hors d'oeuvres and Divining Rod wine, listening to talks by Refuge Manager Beth Goettel, Biologist Linda Welsh, and host Zach Klyver, and participating in a live auction with Board Chair Scott Hess as auctioneer! Thanks to all who made the trip a success. All funds raised will go to our support of the Maine Coastal Islands National Wildlife Refuge. Special thanks to Bar Harbor Whalewatch and Janice and Marc Mondavi for making the trip possible!
---
Great news!
Maine Coastal Islands National Wildlife Refuge was recently selected as the third most popular National Wildlife Refuge in the country in a 10Best Readers' Choice travel award contest sponsored by USA TODAY. You can see the full list of winners by clicking here.
Thanks for your votes and check out our great new video about the refuge!
---
Programs
We sponsor programs at the Visitor Center of Maine Coastal Islands National Wildlife Refuge at 9 Water Street in Rockland, Maine.
If you would like to receive e-alerts of upcoming programs for families and/or adults, please contact us: fomsi@maineseabirds.org
---
Art Gallery
We also manage a beautiful art gallery at the Visitor Center. Join us for First Friday Art Walks in Rockland from 5-8 p.m. to view art that inspires and supports our conservation message.
---
Summer Island Interns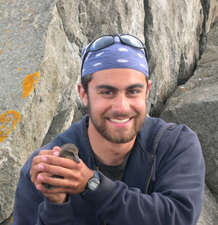 FOMSI supports both the Refuge and its close partner, the National Audubon Society's Puffin Project, by contributing funds for seabird research and supporting student interns working on the seabird nesting islands during the summer. These interns are critical to the nesting success of our seabirds, protecting them from disturbance by humans and predators.
With the help of laptops that FOMSI purchased the summer island interns blog about their daily experiences. The blog can be found here.